Toolstyle Kft. was established in June 2000 in the area of former arms factory of Diósgyőr Mechanical Works, the heart of traditional and historic engineering industry of Miskolc. At the time of establishment most of the company's original machinery and staff were transferred from the former arms factory. The traditions of this industry provided significant support in starting our company. The skills and manufacturing as well as measuring experience of our staff were all great assets to build on.
The company's well-established professional knowledge was further expanded by a change in our ownewship in 2002. The French strategic investors stimulated our development both in terms of technical and business qualities. Their introduction opened new market opportunities for us.
Our multi-directional developments bring regular innovations into our day to day operation. Ever since our establishment we have made – and continue to make – significant management, technical-technological and system developments.
Our goal is to deliver high quality services with strict observance of deadlines to leading European companies and strengthen our position at the cutting edge of the European machined tool and part manufacturing industry.
Our company has been tested for ISO 9001 criteria. Click here to view our qualification.
We meet the full-scale welding quaility requirements of MSZ EN ISO 3834-2. Click here to view our qualification.
Toolstyle Kft.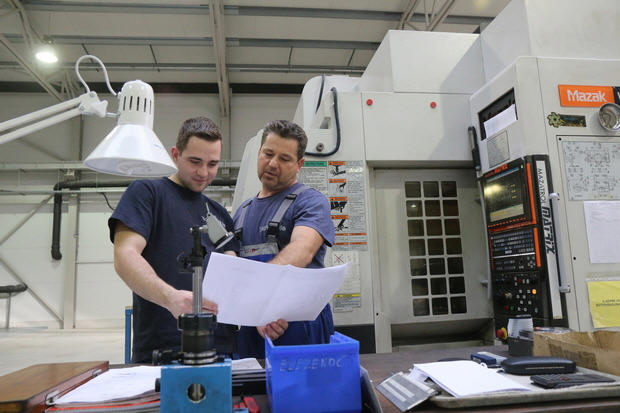 Products